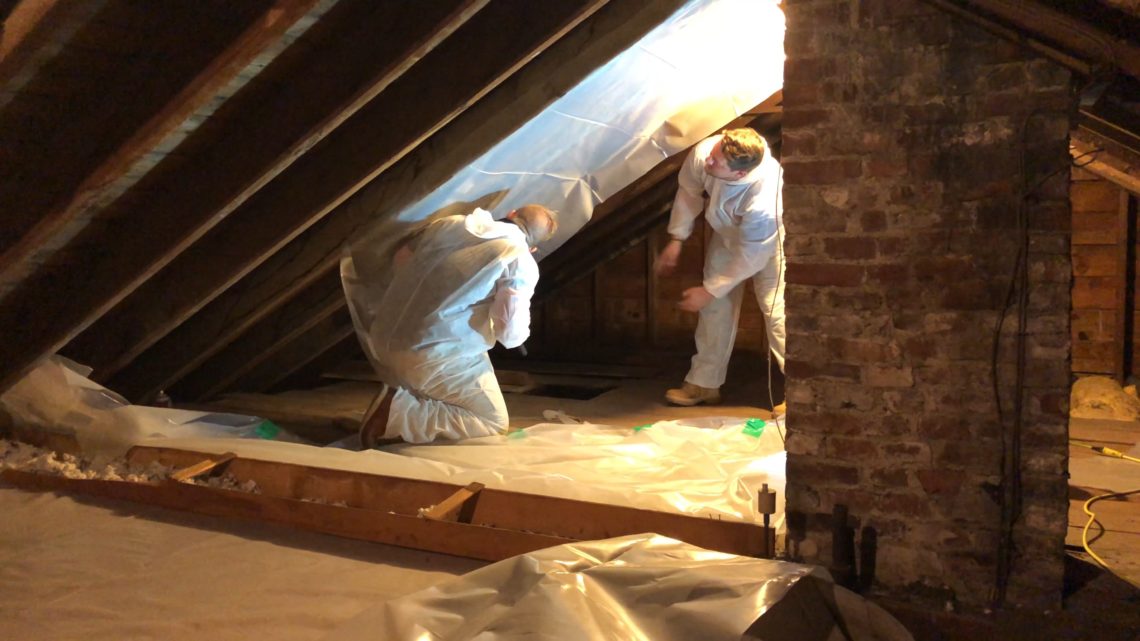 How to Check and What to do if Asbestos is Found
Many homes built before 1980 contain asbestos in old floor tiles, ceiling tiles, roof shingles and flashing, siding, insulation (around boilers, ducts, pipes, sheeting, fireplaces), pipe cement, and joint compound used on seams between pieces of sheetrock. Some newer houses may also contain asbestos.
Some homes may also contain vermiculite attic insulation contaminated with asbestos. Property damage claims can no longer be filed against W.R. Grace for Zonolite related property damages. The deadline for filing a Canadian claim was August 31, 2009.
How Asbestos Becomes a Hazard
Asbestos becomes a hazard when it is airborne. If asbestos in the home becomes damaged, asbestos fibers may be released. For example, when asbestos insulation around boilers, furnaces, and pipes deteriorates, it releases asbestos dust. Blown ceilings containing asbestos may release fibers when they are drilled or patched. If the ceilings are in poor condition, air movement from ceiling fans and opening and closing draperies may spread asbestos dust.
Asbestos transite pipes, which have been used underground to transport water to the home and in some flue pipes, may pose another problem. Transite is an asbestos-containing cement material which deteriorates over time. As the transite deteriorates, asbestos fibers can be released from the interior of the pipe into the drinking water flowing through the pipe.
How to Check for Asbestos in Your Home
A visual inspection of your home is usually not sufficient to determine if it contains asbestos. Instead, samples of suspected asbestos fibers should be sent to a certified laboratory for analysis.
Polarized Light Microscopy (PLM) and Transmission Electron Microscopy (TEM) are two approved methods of analysis. The National Institute for Standards and Technology maintains web lists of laboratories certified to do TEM and PLM analysis.
Although the Environmental Protection Agency (EPA) provides detailed guidance about how to collect samples that may contain asbestos, the American Lung Association instead recommends that you hire a certified asbestos professional to take any samples. Hiring a professional can minimize asbestos exposure for you and your family.