Expert asbestos removal in Massachusetts. As experts in our field, Asbestos Pro Services is a certified asbestos removal contractor located in the greater Boston, Massachusetts area. We are fully staffed and able to handle any asbestos project. Our mission is to protect you, your family, or your employees while we, professionally and efficiently, remove any asbestos from your property.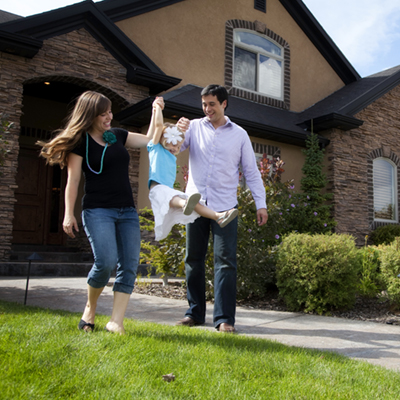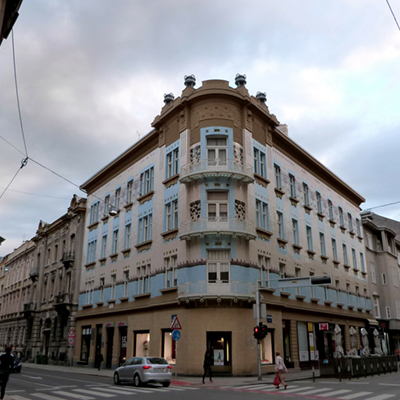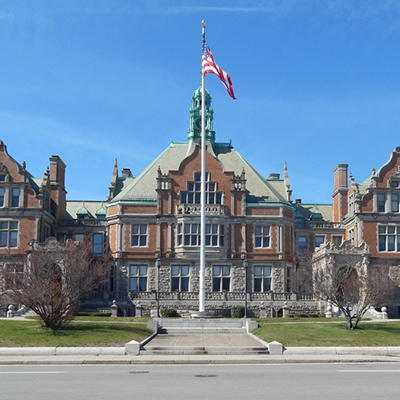 ASBESTOS PRO SERVICES
Emergency Response
Abatement
Demolition
Fully Insured
Certified
Complete Service
Estimates Available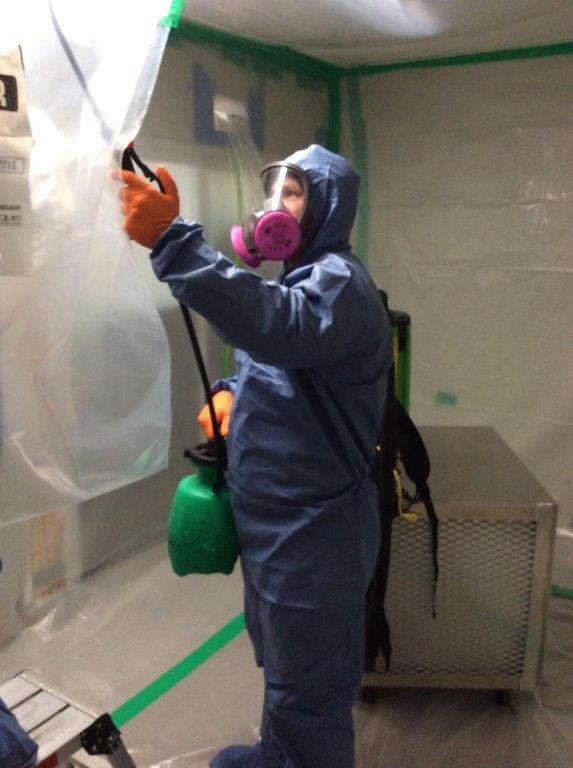 TESTIMONIALS

Very professional. Would recommend this company to anyone in need of their services.
"Your company was awesome! I would love to use you guys in the future. I would highly recommend your services."
"Great job all around! I can't think of anything to change. Your staff showed up on time and were extremely courteous."
"The guys who did the job were awesome. Very professional. They took the time to answer all of my questions. Emily was helpful on the phone and kept me informed the whole time. Great people to work with!"

Christopher S.

(Stoughton, MA)
"Great communication, and a pleasure to work with! Came out immediately to give quote and performed work as described a few days later. Emily handled everything with insurance and it was seamless for me. Cost was handled by insurance but was much more reasonable than I expected."
"I was very impressed with the service given by APS, from the friendliness of Emily in the office to, Frank and John who came to my house to perform the work and the gentleman who came to measure and explain what was to be done. Everything was done very professionally, in a friendly manner and ahead of the time I was expecting. Double thanks for 1. Doing the job and 2. Doing it right."

D. Weidenfeller

(East Bridgewater, MA)
"Very courteous, professional and prompt with regard to every aspect of the job, which involved removal of asbestos from pipes in my basement. I would highly recommend this company."
"The Town of Burlington has long been recognized as a leader in affordable housing opportunities and with the outstanding help of Asbestos Pro Services, this home will be in the hands of a deserving family very soon."

Michael R.

(Burlington, MA)
"Timely Estimate. Competitive pricing and easy to work with. Crew showed up on time and worked quickly. Left site looking great. I would highly recommend."
"Their personnel are professional, courteous and good at what they do. They showed up early, did the work quickly and were happy to explain any part of the process we had questions on. Seriously, they made this project EASY."
"This Company was excellent in communication, workmanship, and service. Best service I've ever had. Wish more companies were like them. Highly recommend!"

Barbara W.

(Abington, MA )
"Emily, at the office, was professional, attentive to our questions, and courteous throughout. Frank, and his team on site were also cordial, both in answering our questions and in following through on the work that was contracted to be done. We were very pleased with our experience at Asbestos Pro Services, and ecstatic over the work done. Outstanding!"

B. Evans

(Crossway Church: Franklin, MA)
"Keep doing a great job! The process was very easy for me to use your services. Thank you!"
If I could give this company 10 stars I totally would. Their professionalism and communication is top notch. I had an entire basement floor covered with asbestos tiles so I was pretty nervous contracting the abatement work. I needed to know whatever company I gave my business to was thorough and had a great reputation. Asbestos Pro Services was that company for me. Starting from the beginning with obtaining an estimate, all the way through the day the abatement was complete Emily kept me in close communication. Her responses to all of my questions were prompt and thorough. At the end of each day of the project I received a breakdown of the work that was performed and the next steps for the following day. The crew performing the abatement was very professional and they were incredibly diligent in sealing the entire basement ceiling and stairwell into the main floor. At the end of the project I received a final report showing that all of the abatement work under agreement was successfully complete. Having an independent lab present on the last day to take air quality samples really gave me the peace of mind to finish the project. It was an absolute pleasure doing business with Asbestos Pro Services. I don't have any more abatement work to be completed in my house but if I did I wouldn't hesitate to contract this company again. I HIGHLY recommend this company!
All 10's across the board. Everything went better than expected… don't change a thing!
Thank you so much, Emily! Your company is absolutely outstanding, so glad I picked the right one!
Fantastic work. The whole team was great! On-time and very professional.
I'm amazed at the responsiveness and professionalism I received with every single employee I dealt with. I'm very thankful to have found your company. You made a stressful situation clear and manageable. I feel confident that all was done according to regulations and with my safety, security and pocketbook in mind. Thank you again!

L. Schwefler

(Bourne, MA)
Fully satisfied with the services. Professionally done and competitively priced. Extremely satisfied!

Jeanine S.

(Middleboro, MA)
I just wanted to say how happy I am with your company's work. The professionalism is outstanding. From the first day when I met with the estimator to the work being done on time when you said it would be done. I can't thank you enough and I will highly recommend your company to anyone. Merry Christmas.
Asbestos Pro came to my home for mold removal and let me tell you this group of men and women were awesome! Very respectful and they informed me of everything they were doing. I was informed it would take 3 days and sure enough the removal took 3 days and they even had a late start on day one, not their fault. I would highly recommend them.
They worked with me to figure out the best plan of action, and Norm and Jacqueline answered any questions I had throughout the process. The whole team worked effectively to help
I have been in Facilities Mgt. for over 30 years and have dealt with many Asbestos Abatement Companies but Asbestos Pro Services was one of the best I've ever dealt with. They came in took care of business and left the place spotless. I would not hesitate to use them again, and that in itself basically says it all.
"Wonderful company, everyone I spoke with was beyond helpful and understanding. Very happy with the results!"
I was most impressed with how fast the service was from start to finish. They were also on-time for all of their daily work and provided detailed daily updates. Everyone was polite and helpful through the whole job! I am glad that I chose to do business with ASBESTOS PRO SERVICES.
Your project manager did a great job. He removed all of the asbestos safely and discretely. What a difference! We appreciate your efforts and will highly recommend Asbestos Pro Services should any of our neighbors, friends or colleagues end up renovating.
We were very pleased with the work that was completed. They were quick, clean and highly communicative throughout the entire process. A really great company! Very professional, well-mannered, and neat. I would highly recommend ASBESTOS PRO SERVICES to anyone.
Matt and the team were excellent! We met with a number of asbestos removal companies, and ASBESTOS PRO SERVICES was the most professional by a long shot. Their quote was exceptionally competitive. The team was very helpful, and carefully moved my furniture and other items before they started work. They were very clear in how they operate and extremely diligent in the asbestos removal. Great job!
"We are so thankful and pleased with the work that was completed. What an excellent company! Very professional, well-mannered, and neat. I would highly recommend your services to anyone."
"The project manager was polite, knowledgeable, and helpful throughout the abatement process. Great job overall. Absolutely no complaints!"
"The team was super! These guys are top-notch! Matt and his team were extraordinarily knowledgeable, and a hard-working bunch. They went way above and beyond to accommodate us and were in constant communication. Great company – I wish all service companies were run like this."
"The team was extremely prepared and helpful. During a stressful period this company was extremely accommodating and understanding of my schedule and limitations to be available on site."

Caroline M.

(Allston, MA)
"The team at Asbestos Pro was wonderful. Obviously, as a school, our requirements and restrictions are different than other clients. The staff was flexible, knowledgeable and punctual. With our limited knowledge, APS helped us so much, they were very flexible, well staffed and affordable. Their work was excellent."

MASSACHUSETTS SCHOOL EMPLOYEE
"Overall excellent service! Asbestos Pro Services was very prompt, professional, and informative."
All of the staff was courteous and helpful throughout the entire job.  I was kept informed of the progress daily.  I was treated with 100% respect (which I am a firm believer in).

Lorraine V.

(Stoughton, MA)
Highly Recommend this company... from start to finish Emily and her crew were very professional and she kept me up to date daily on the work... would not hesitate to call them again.
"Thank you so much - your guys were great! I really appreciated the daily updates. Everything went so smoothly."
Emily was excellent in communicating every step of the way. She answered all my questions, returned all my phone calls, and was pleasant throughout the whole process. Matt was very professional and detailed about his work - he did a great job finishing up and making sure the toilet was put back and the cabinet was fully removed.
"Thank you very much, Emily! You are awesome for keeping us posted every step of the way!!"

Carol G.

(Attleboro, MA )
"Thank you Emily, we really do appreciate your professionalism and also Matt in the field has been a great help. You both have taken time to update and inform us, thank you!"

Tom D.

(West Roxbury, MA)
"The company was fast, responsive, and got the job done a day earlier than they estimated. Great and easy to work with!"

Naomi S.

(Jamaica Plain, MA)
"This company was fantastic. They made the project so simple. They were prompt, professional, safe, clean and precise. As far as working with the trades, their communication and updates were the best that I have experienced- they even finished the project a day early!"
"I greatly appreciate the efficiency of your company and will definitely use you in the future."

Tami D.

(West Boylston, MA)
"I highly recommend this company. They were fast, safe and clean. The office and the onsite crew were very professional, polite and kept me updated daily"

Colleen R.

(Pembroke, MA)
"Hi, Emily, Thank you once again for all your help! You've made a difficult situation much easier. And thanks to Frank for doing such a great job! I filled out the survey, but I want to make a point of his excellent performance, professionalism, and friendly attitude. He even took extra precautions to keep our puppy from trying to get out the gate. I'll certainly give you all a 5-star review on Google (which is how I found you) and Yelp. Thanks!"